Weather-ability is Measured through 3 Key Criteria
Posted on 26 February 2019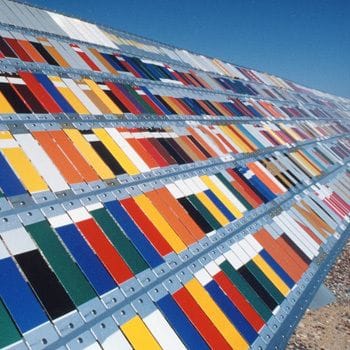 We quite often get asked the question in regards to is it UV Stabilized ?
Weatherability is measured through 3 key criteria's:

1. Colour retention

2. Gloss Retention (fading/chalking)

3. Retention of mechanical properties

You can add an additive such as UV to the products, however this does not make the product weatherable. It improves the colour and gloss retention only. It is also important to bear in mind it will usually reduce the mechanical performance of the product. With plastics when you add an additive to improve a type of performance you lose performance else where.
ASA / Weatherability is excellent and is truly a "weatherable" material. Mechanical properties ok but not as good initially from impact or chemical attack as a KYDEX or ABS material. Also if you add flame Retardant additive to this you lose virtually all impact and colour/ gloss retention .

ABS/ Good mechanical properties due to the rubber content, however once in contact with UV/ chemicals, the product losses performance and visual properties. Once Flame resistance added you reduce the mechanical property and performances slightly also.

KYDEX / Very good mechanical properties and as it is inherently flame retardant. You do not lose any performance mechanical properties even if weathered, as the product holds all of it performance properties when in contact with UV and chemicals, however visually the product will lose colour retention and gloss if weathered.

To make a decision on the above the customer really needs to decided which criteria is more important. From weather-ability, performance properties i.e impact/chemical resistance, FR performance, Colour/gloss retention etc/ as you can see you can not have all the requirements listed above in one product.